We are specialists in processing thermoplastics and thermosetting plastics. Material commonly used for machine elements or as electrical insulation in normal and elevated temperatures. But also as spare or wearing parts in production equipment.
A complete range of different plastic materials and dimensions is available in our own warehouse and all manufacturing from cutting to finished product takes place in-house. Together with short lead times through the entire process from drawing and quote to production, we are a supplier that matches most requests for fast deliveries.
Services that we perform:
Milling
Gluing
Lathe
Tumbling
Mounting
Varnishing
Sawing
Painting
Booking
Recommendations
We at Elisolation HTM manufacture machine or hand-processed plastic parts according to file or drawing. This can apply to everything from single details to entire series. Our goal is to always offer you as a customer solutions that are optimized for your applications, we help you all the way, from idea to finished product.
We can help you with everything from optimized cutting, milling and turning, to bending, polishing, gluing as well as marking and assembly. An always updated and serviced fleet of machines in combination with well-trained and experienced personnel ensures a precise result.
Polishing, gluing and varnishing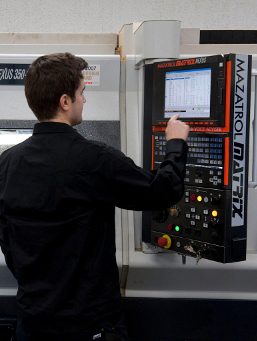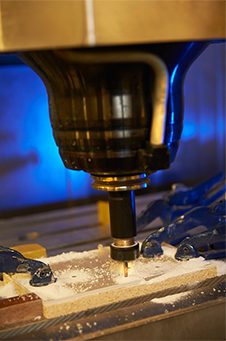 Quality assurance and advice
Quality control and ongoing verification of the outcome takes place with advanced measuring equipment. We are happy to carry out complete measurements of outcome samples and draw up measurement protocols if necessary. With the right plastics in stock, the right processing technology and the right knowledge, we help you produce the precision machined parts you need.
We cut semi-finished products from our warehouse with an NC-controlled saw in sizes suitable for your details. Cutting processing according to specified dimensions mainly takes place with NC-controlled milling cutters and lathes. Long experience, competence and great accuracy in processing thermosetting plastics, thermoplastics and high-temperature materials provide the end products you need. Many of the materials are difficult to process and require our special knowledge.
Our machine operators have the special knowledge and experience that, together with a modern machine park, guarantees the right quality and execution for machined components. Feel free to use our knowledge about the properties of different plastics. We are happy to help you with the right choice of material and function for all environments.
Advantages of working with us:
Qualified machine operators
NC-controlled machines with efficient processing and programming
Ability to process large details
Special machines for track wedges
Possibility to run small series thanks to short setup times
Are you interested in our services?
Please send CAD-drawn construction documents. We use CAM technology to quickly, efficiently and safely produce machining programs.